Do you follow us on Instagram ?
A good scarf is an essential basic for a stylish, modern woman. A scarf in your color as an extension of your personality, which you can style to any outfit, and which you can wrap around you like a warm blanket. A scarf made with just as much respect and love as the way you'll wear it.
Sustainable
Treat someone else as you would like to be treated yourself. That is something we strongly believe in and this is reflected in everything we do. From our customer service - in which we like to go a step further than you are used to - to the relationships we maintain with our suppliers.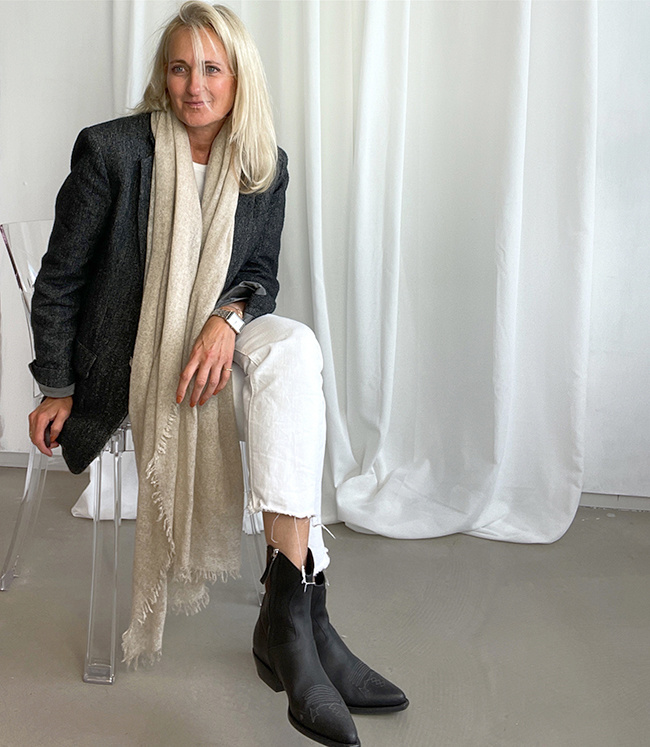 The Cosy Store was founded in 2012 by Micky van Vollenhoven
Scarves that last a lifetime
The Cosy collection consists of 7 models and is known for the beautiful intense colours. The Cosy scarves excel in quality, in the use of natural materials and in timelessness.
We do not work on the basis of trends, but expand our collection once in a while with new
colors, an adjusted size or a new model. The Cosy Store is therefore the trusted address where our customer can always find top quality oversized solid scarves.
Newsletter
If you want to stay informed about developments behind the scenes, you can always take a look at our Blog or sign up for our newsletter at the Discount tab on the right. You will immediately receive a 5% discount code on your first order.

All scarves from The Cosy Store are made from high quality yarns that we purchase from the best producers in Italy. These yarns are processed into timeless scarves in more than fifty colors. This is done by a Dutch family business with established knitting factories in Europe. Throughout this process, we ensure that people, animals and the environment are treated with respect.